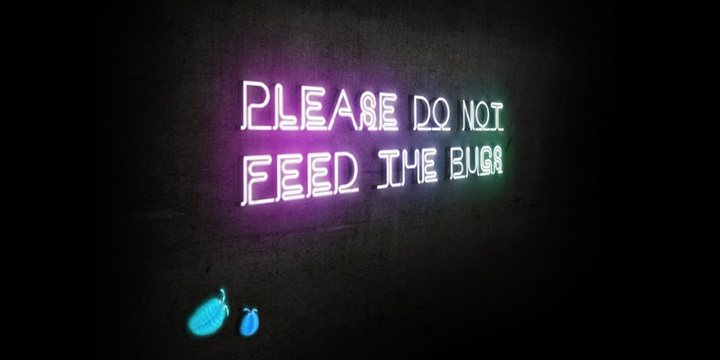 BUGS GET A NEW LEASE OF LIFE AND HIT THE FESTIVALS CIRCUIT!
We are developing a new iteration of our Glowing Pathfinder Bugs project for this year's Festival season, called Pest Control. Like the original piece, Pest Control consists of autonomous multi-legged virtual creatures that respond to each other, and any physical objects and real people in their way. But this time, the bugs get nasty…
Pest Control will be on show at the GLASTONBURY Festival, in the Shangri-La area, and also at the SECRET GARDEN PARTY Festival and WALTHAMSTOW Festival – with thanks to Up Projects and Arts Council England.
ALSO, the original Glowing Pathfinder Bugs is being shown in a few venues this Summer, including the SITE Festival (Stroud, late May, see previous post), SIGGRAPH (LA, in late July) and Le Cube (Paris, September). A fun Summer!