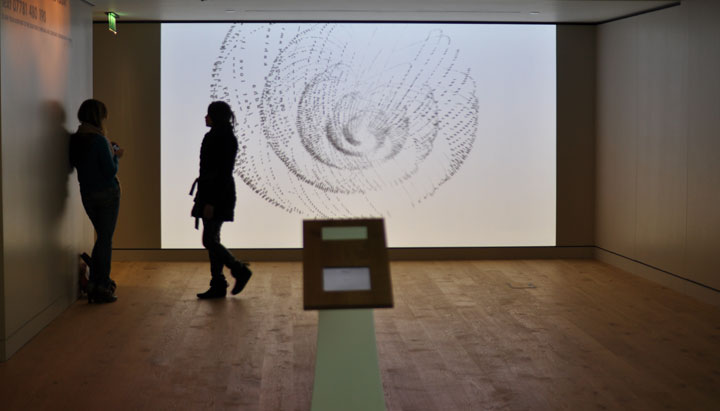 The Royal Shakespeare Company has a thoroughly reinvigorated version of Squidsoup's Ghosts project to celebrate the opening of the new Royal Shakespeare Theatre in Stratford-Upon-Avon (UK). The piece, entitled "Why?", asks audiences to consider the ongoing influence and presence that Shakespeare has in the world today and submit their thoughts via phone or an iPad app. Messages then instantly become part of a 3D virtual sculpture made entirely of text based submissions, resulting in a running commentary, a series of instant snapshots of what people feel about the place, the event, their experience. As the sculpture moves of its own volition, the text can be re-read by audiences in any order.
The work is running in high definition, which makes a big difference to the quality of the visuals – the dynamic structure almost inhabits real space. Ipads turn out to be a highly effective and flexible tool for data entry, when combined with specially designed plinths. We worked with Dominic Ash, who produced two beautiful handmade wooden plinths for the show. More images here.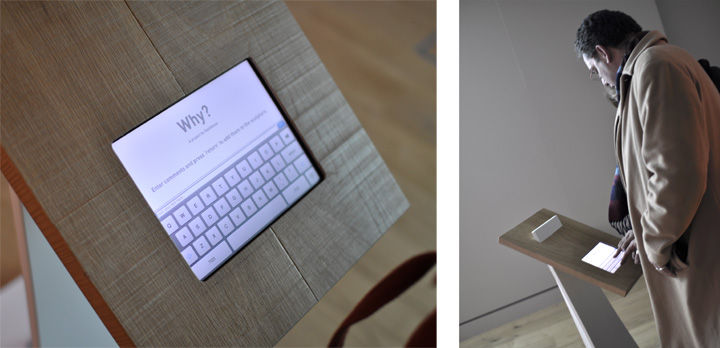 At the other end of the world, the New Dowse Gallery – in Wellington, New Zealand – is featuring Glowing Pathfinder Bugs as the centrepiece of their new exhibition Bugs, Beetles and Butterflies.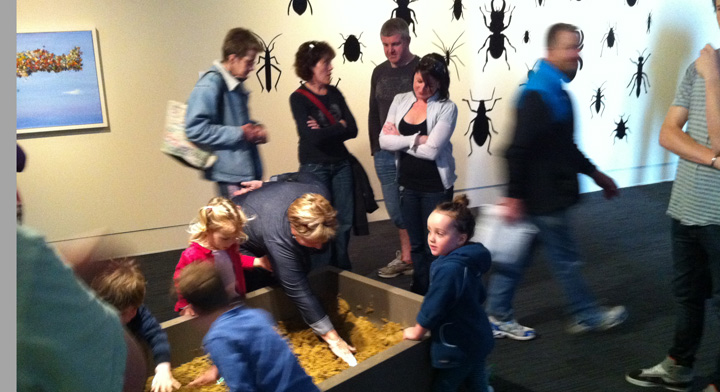 – Why? is at the Paccar Room, Royal Shakespeare Theatre, Stratford-Upon-Avon  (UK), until 3rd April 2011.
– Glowing Pathfinder Bugs is at the New Dowse gallery, Wellington (New Zealand), until 30th January 2011.
– Ocean of Light can also still be seen at the Ars Electronica Museum in Linz, Austria, until January 9th 2011. It will then travel to Oslo to be shown as part of Oslo Lux.