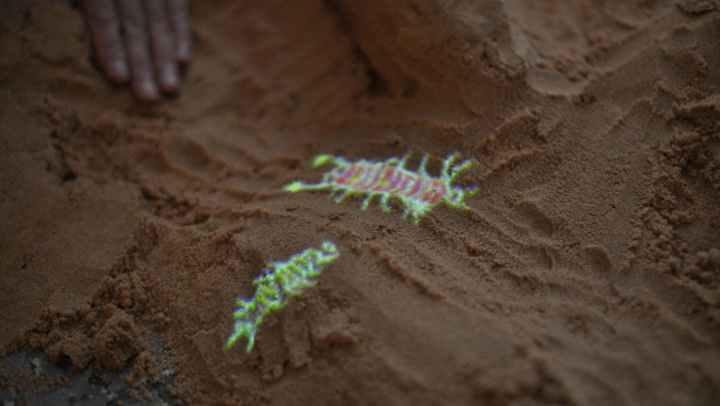 Squidsoup's Glowing Pathfinder Bugs get two trips to Brittany (France) this year. We showed them in St Brieuc in June (at ART ROCK) and we will be showing a new version of the piece (using a Kinect camera) at this year's SCOPITONE festival in Nantes, in October.
The Bugs have also been travelling further afield than France. In January they were in Utah for the Sundance Film Festival, followed by a stay at the Salt Lake City Art Center. In June they were also spotted at Oslo's Art-on-Wires festival, and last December they were in Wellington, New Zealand. There are rumours that they liked New Zealand and are planning to return…
Finally, the article we wrote for Leonardo – Glowing Pathfinder Bugs: A natural haptic 3D interface for interacting intuitively with virtual environments, can now be found here.