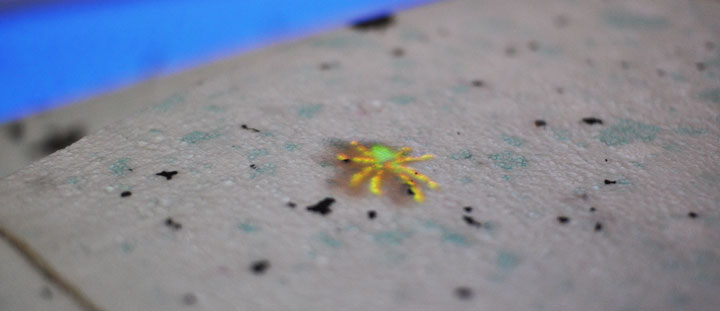 We have been commissioned by At-Bristol to produce an interactive evolutionary timeline, based on the ideas behind our Glowing Pathfinder Bugs project. This is an exciting opportunity to use some of the techniques we've developed in a new setting.
The project brings the last 460 million years of evolutionary development to life, with creatures ranging from spiders, beetles and snails, through ammonites and trilobites to sharks and dinosaurs inhabiting a Mixed Reality ecosystem. It is part of an upcoming permanent exhibition, "Our world – no more waste".
The creatures are projected onto a physical 3D landscape measuring 4.6m. Like Glowing Pathfinder Bugs, creatures sense the presence of visitors through the use of Kinect stereo camera sensors, and they respond accordingly by disappearing, running away, or crawling up your arm.
The exhibition is to open in late May 2012.
Please enable Javascript and Flash to view this Flash video.