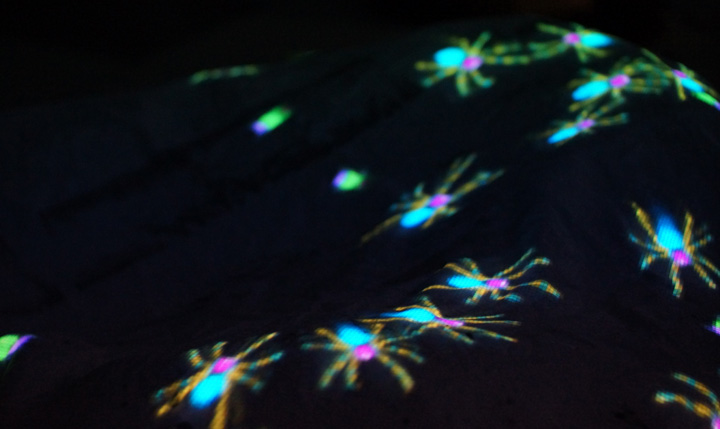 We have received these disturbing images of an outbreak of beetles, spiders and centipedes at Phoenix Square, an otherwise wonderful cinema, café and media centre in Leicester. Digital artists Squidsoup have been on-site trying to contain the infestation but they may need your help…
Pest Control 2, a new interactive installation by Squidsoup, opens at the DMU Cube, Phoenix Square on Monday 14th April 2012, and is on show until June 10th. Please see the venue for more details.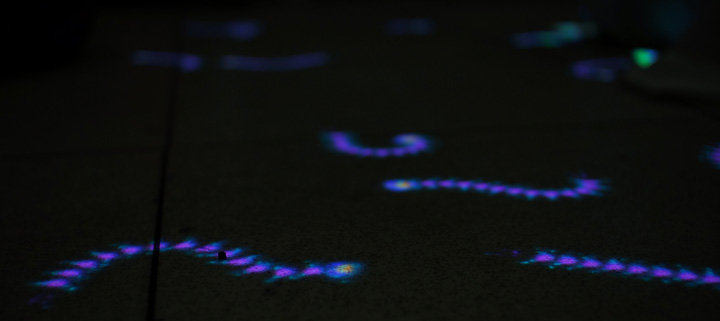 The project builds on a series of related research and projects that place responsive and vaguely aware digital creatures in physical space, exploring the boundaries and relationships between digital and physical environments. Related projects include Glowing Pathfinder Bugs (2008, updated 2011), Pest Control (2010) and Living Timelines (2012). Pest Control 2 uses ceiling mounted Kinect sensors (Microsoft X-Box game controllers) to detect movement and interactions in 3D within the gallery space. Creatures respond to physical presence in different ways – some insects are wary of people, others far more inquisitive…
Video documentation available soon.