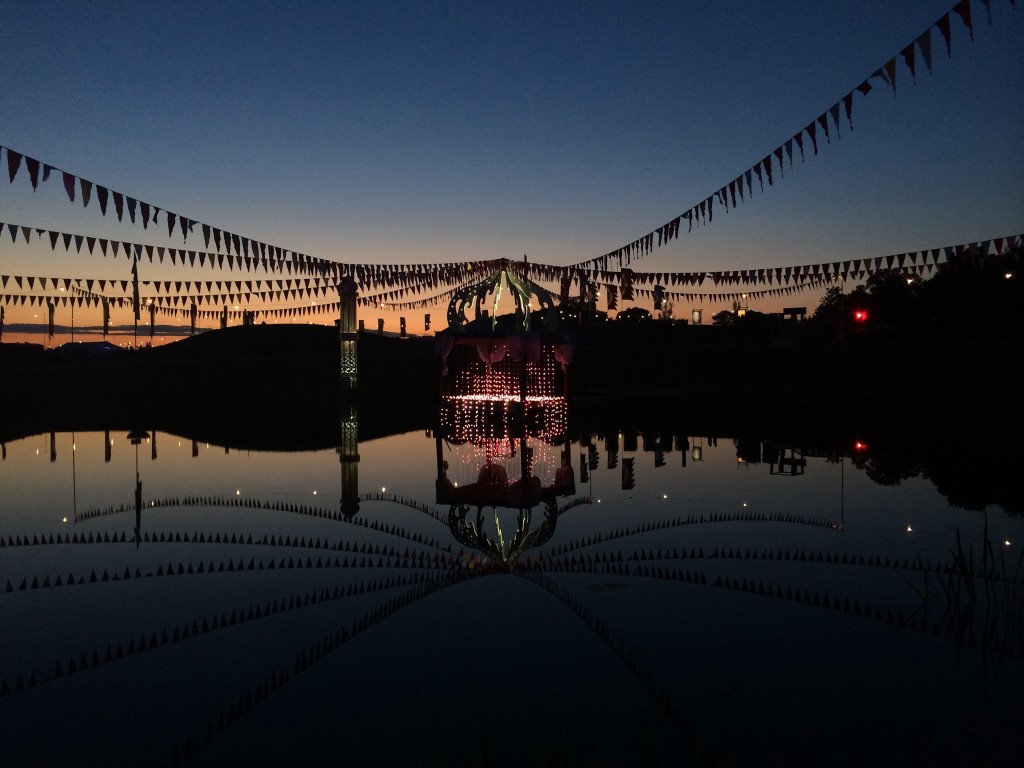 Secret Garden Party
Salisbury Cathedral
July has been a busy month for us. We have two installations running at Salisbury Cathedral, we showed a new untitled light sculpture at the Secret Garden Party festival in Cambridgeshire UK, and also did our first stint as VJ/lighting designers for a gig with Four Tet at the Manchester International Festival. Another project of ours, 'Please do not feed the Bugs', is currently on tour in China in Shijiazhuang and heading for Xian and Beijing (in collaboration with TIFF) and will also be on show in France in October; and Purity Ring continue their world domination tour using our lights and software. So, if you want to experience our work first hand, there's never been a better time.
We have also been shortlisted for TWO international competitions – if you are eligible to vote in either (and everybody is eligible to vote in one of them), we'd deeply appreciate your support.
LUMEN prize has shortlisted Aeolian Light, the largest LED volume we have made, that withstood 3 weeks of harsh Mancunian winter weather outside Salford's Lowry Centre and commissioned by Quays Culture. Details at http://lumenprize.com/artwork/aeolian-light.
We have also been shortlisted as one of the best light art installations for the DARC awards. Details at  http://www.darcawards.com/view-entries/. If you are eligible (for this you need to be an independent lighting designer or light artist) we'd sure appreciate your vote!
Current and upcoming events:
Enlightenment + Power of Words. Salisbury Cathedral. Until 7 September
Four Tet. ICA (Institute of Contemporary Arts, London, 25 August 2015).
Please do not feed the Bugs (Nejma, La Roche sur Yon, France, 1-8 October 2015)
Please do not feed the Bugs (China tour, July 2015 – April 2016):
Hebei Museum, Shijiazhuang.
Hunan Provincial Museum, ChangSha.
Shaanxi History Museum, Xi'an, Shaanxi.
Chinese Museum of Women and Children, Beijing.