Jan 9, 2014 Comments Off on New Submergence exhibition (Holland)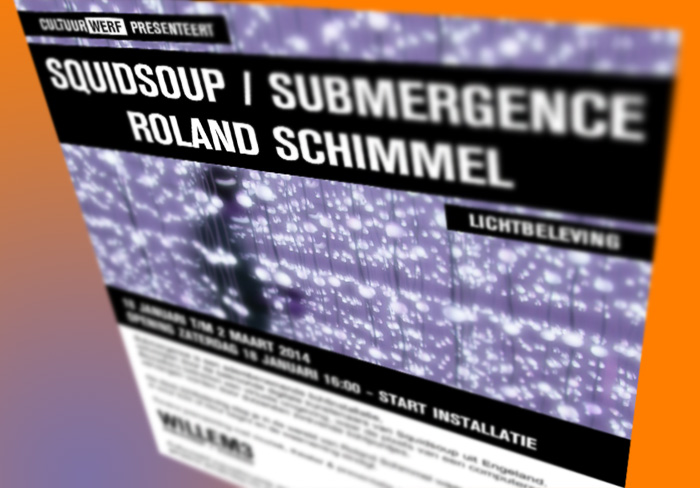 We are delighted to be returning to the Netherlands. This time CULTUURWERF, in Vlissingen, will be hosting Submergence from 18th January until 2nd March 2014. The gallery is open from 13.00 – 17.00 Thursdays to Sundays. Directions HERE. The opening is on Saturday 18th January at 16:00 – do come!
Click on the image for full poster.