Feb 16, 2016 Comments Off on So far in 2016 – Four Tet, Kylie, Purity Ring and more…
2016 has been fun so far – we worked our lighting systems twice with Four Tet, and also with Kylie Minogue. Purity Ring continue world domination with our setup, resulting in two appearances at Sydney Opera House already this year (Four Tet and Purity Ring both played there!). And we put on a workshop in Amsterdam and a new installation in the UK.
We started the year off building a volumetric light experience with Four Tet at Sydney Opera House, and last week we did it again at the Roundhouse. Images here.
//
We also built a 30m long chandelier suspended 6.5m from the ceiling at Old Billingsgate for the Prince's Trust, consisting of over 12,000 individually controlled points of light. It was part of a fundraising event to celebrate the Trust's 40 years' work supporting disadvantaged children. The chandelier was controlled in real time to illuminate the space with ambient dynamic clouds and abstract visuals through to a vibrant VJ set to accompany a live performance by Kylie. More images here.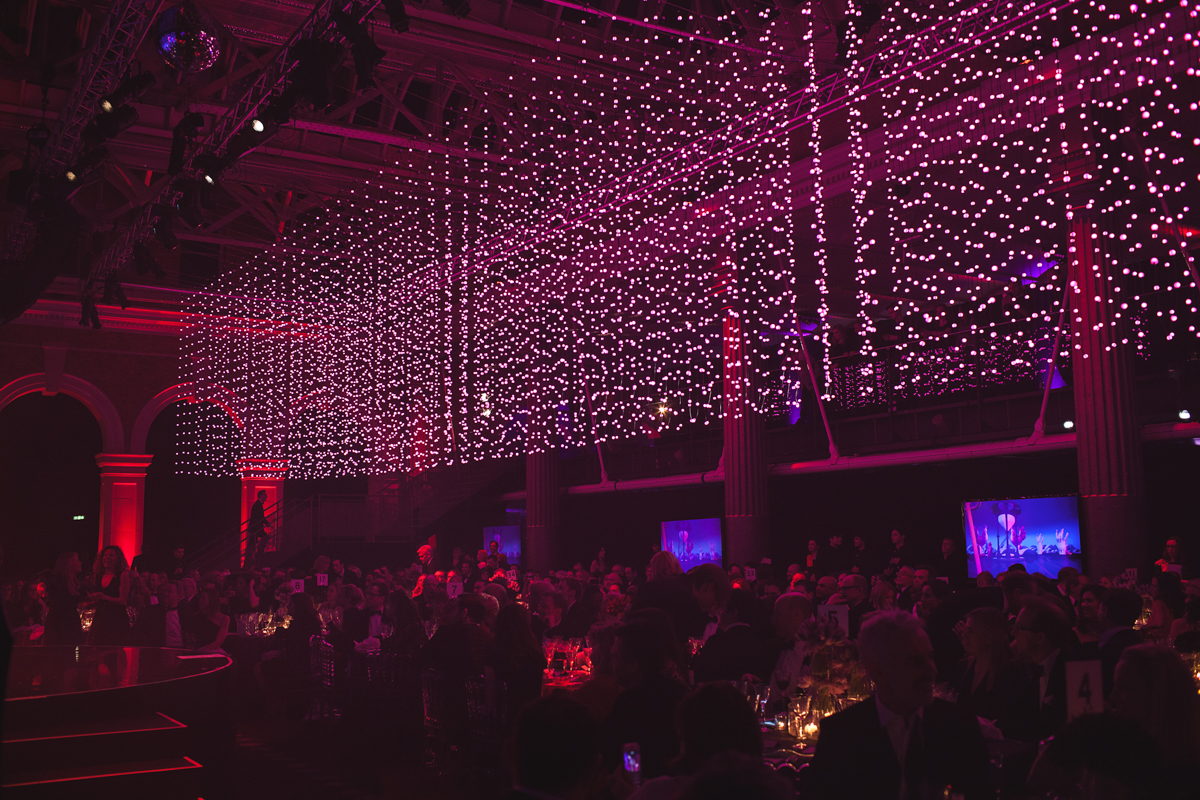 //
Purity Ring have performed using our Ocean of Light system on so many gigs we have lost count – including Sydney Opera House this January, and the Roundhouse last Autumn. Their latest video, Heartsigh, proudly bears our mark!

//
We had a lot of fun running a workshop for about 25 enthusiastic Dutch coders, enabling them to produce realtime volumetric visuals using the 'Tectonic' installation setup and systems we installed in Amsterdam in December and January.
//
And we also put on another installation at Swindon's Steam Museum (Wiltshire, UK) as part of Create Media's Digital Journeys exhibition.