Sep 29, 2011 Comments Off on Scopitone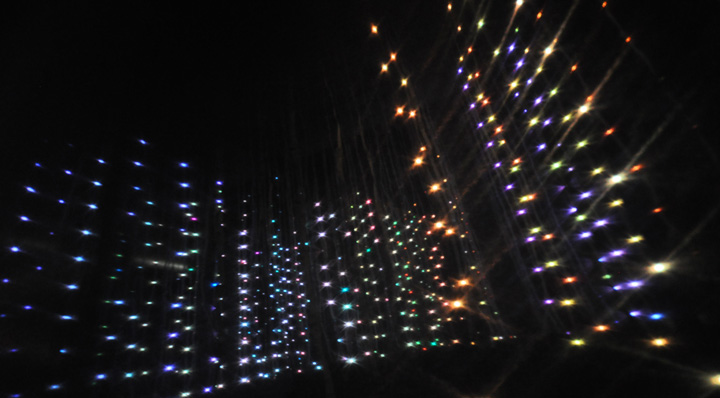 We're delighted to announce that two Squidsoup projects will be shown at Scopitone this year, in Nantes (Brittany, France) from 12-16 October 2011: Scapes and Glowing Pathfinder Bugs. We are also doing a talk. Scapes was last shown in February in London in our solo show at Tenderpixel gallery. The piece uses the Ocean of Light 3D LED grid to create evanescent landscapes that occupy physical space and are generated using real-time sound analysis as source material. Dynamic volumetric sculptures and environments made from light.
We are planning to show a new version of Glowing Pathfinder Bugs that uses the Microsoft Kinect controller to analyse the surface of the sandpit, allowing the bugs to be acutely aware of the topography of the sand around them. This new version of Bugs has been developed using openFrameworks and their open source ofxKinect library. Respect to all involved at oF for such a great initiative, and also to Chris O'Shea for his help in the early stages of development.